After my Fractal addiction it was now time for the Birdhouses. Block 16 and block 17 have now been completed. Block 16 was again a birdhouse with (fortunately) few $ #% & $ flowers and a tad of stitching stitches. And as shitty as these stitches sometimes are – they take up quite some precious time (my sister and I call it ZB – Pure Embroidery Time) – it really makes a difference. I think it has become very successful. Block 17 was a breeze. 4 lines of text. I will not say that I made em with two fingers in the nose – that is not possible after all – but at least I did not have a sweat on my forehead. Very nice. I was able to proceed very quickly with block 18. May 1 I was working on this Birdhouses SAL for a year. And now I am already 17 blocks away. Maybe it will be finished this year !! That would be nice.
See the picture here:
Summary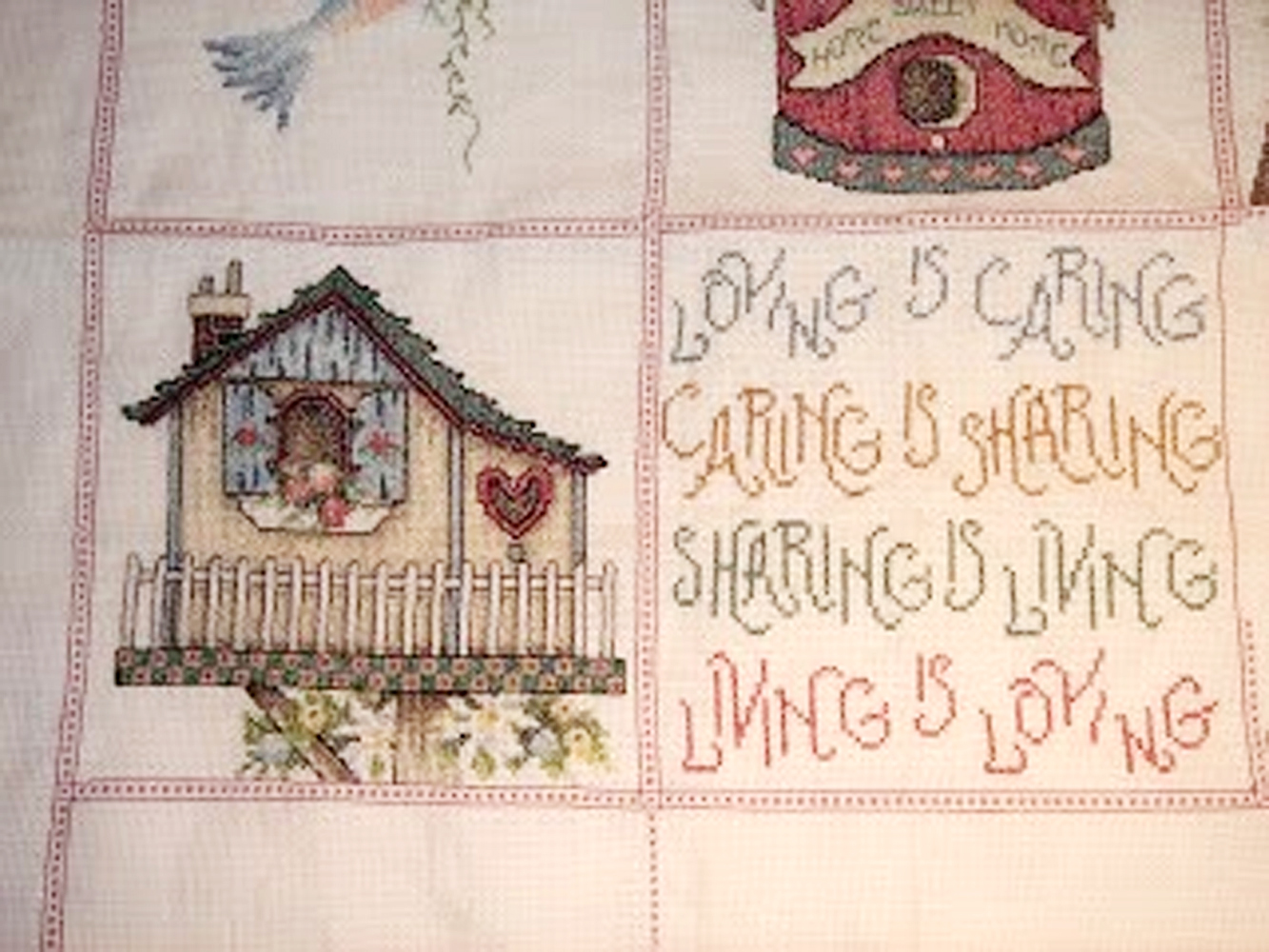 Article Name
Embroidery - Progress SAL 6 - Block 16 and 17
Description
Review the new post by the topic of "Embroidery - Progress SAL 6 - Block 16 and 17" and let us know you comments.
Author
Publisher Name
Publisher Logo