Whether you're a paramedic responding or professional taking care of routine appointments, or outside or emergency response industry, you recognize that the weather and other conditions are often unpredictable. Nevertheless, you would like to be ready to do your job regardless of what, and you can't let uniform issues can't get within the way. In cases like these, when apparel needs may change from day to day, you would like how to more easily transfer custom embroidery patches across your various company uniforms.

With a custom hook and loop system, you'll apply, remove, and reapply patches more easily than with other sorts of sewing or iron-on patches. This provides a simple thanks to your first responder, team, school, or military branch patches with none extra hassle. If you're still debating which sort of patch backing most closely fits your needs, here are 8 more reasons to think about custom hook and loop patches.
When To Settle On Custom Hook And Loop Patches?
Here are  the most common uses and situations where hook and loop backings on custom patches really shine:

First responders:  custom woven patches along with hook and loop backings are good for:
Paramedic and advanced emergency medical professionals
Police and security patrol units
Fire and search rescue apparel
Military members need to change uniforms time to time or as per their shift, task, or emergency needs. Mentioned below are some of the reasons why military members use custom hook and loop patches for their uniforms:
Custom branch patches for identifying which branch they're with
Unit embroidery letters and numbers
Military intelligence and Special Forces
Switching between camos and formal uniforms
Physical training (PT)
Military balls and awards ceremonies
Students who are in high school and college can use these patch types for:
School uniforms
Team apparel and letterman jackets
School mascot transferable patches
Apparel for casual or formal occasions
Fraternity and sorority events
For The Sake Of Fashion
Transferring between apparel and purses or backpacks
Fashion-forward ability to modify outfits regularly and still be ready to wear and transfer your favorite patches
Moving patches between several apparel items like jackets, t-shirts, and hats
Motorcycle riders and bikers can use these patches for various purposes and events just like:
Association member rallies
Parades
Rainy weather or colder temperatures
Extensive road trips
Different Companies use these for executives, sales, and security team members who travel or move inside and out of doors of the company and remote locations. This includes:
Security guards
Special worksite visits
Dress down days
Company picnics
Sales award ceremonies
Christmas parties
Company retreats
Security guards always enjoy the flexibility of these types of patches for:
Changing the environment of embroidered patches from outdoor to indoor.
Making a security uniform instead of using jackets.      
Hats, vests, coats, jackets, and oxfords
It is well-suited for Brand promotion where you can:
Show the features & capabilities of custom hook and loop patches in your online shop
Sell multiple patches in low minimum order quantities (MOQs) to varied small businesses, schools, military branches, or emergency medical units
Specialty print custom patches with graphics and logos
Whatever your reason is for selecting custom hook and loop patches, one thing's for certain: you'll get to find a partner who can assist you understand the varied sorts of hook and loop backings made for custom patches and pick the choices which will be perfect for you.
What Are The Types Of Hook And Loop Backing For Patches?
Custom hook and loop patches offer a special sort of backing for more readily attaching your custom patches to uniforms and apparel. There are a couple of variations of the sort of hook and loop backings. They include:
A Merrowed Border:
This sort enables a custom patch to be simply sewn onto apparel or uniforms via a merrowed border than by applying a Velcro loop for the ultimate application
A Stitch:
Velcro hook backing is sewn on the patch by stitch
A Foothold Stitch:
The Velcro hook is normally sewed on the patch through stitching the sting of the patch; a loop is then applied which helps the customer attach the patch onto apparel more easily.
Adhesive Backing:
Adhesive backing patches allows the hook backing to be attached by an adhesive with a looped surface backing

The right provider should off this complete sort of specific backing types for custom hook and loop patches.
Finalizing The Custom Patch with a Professional Designer
Weathering a storm is often difficult with the incorrect apparel. If you're in emergency rescue or the military and wish online custom patches to spot your profession, or if you're operating for service, security, or other uniforms, you'll calculate SEDigitizing to urge your uniform patches through any season.

SEDigitizing offers hook and loop patches which include all sort of materials and colors. you'll even choose premium thread options like metallic, neon, puff embroidery, and more. With the free design, complimentary prototypes, and free shipping, you'll be set with rock bottom per-unit pricing available.

SEDigitizing provides all of the custom patch backings you'll get to easily transfer, apply, and reapply custom hook and loop patches, also as a simplified process of ordering patches on-demand for uniforms, security jackets, or team jerseys. You'll have the power to transfer patches as you would like to and be prepared for regardless of the weather or profession brings your way.
Summary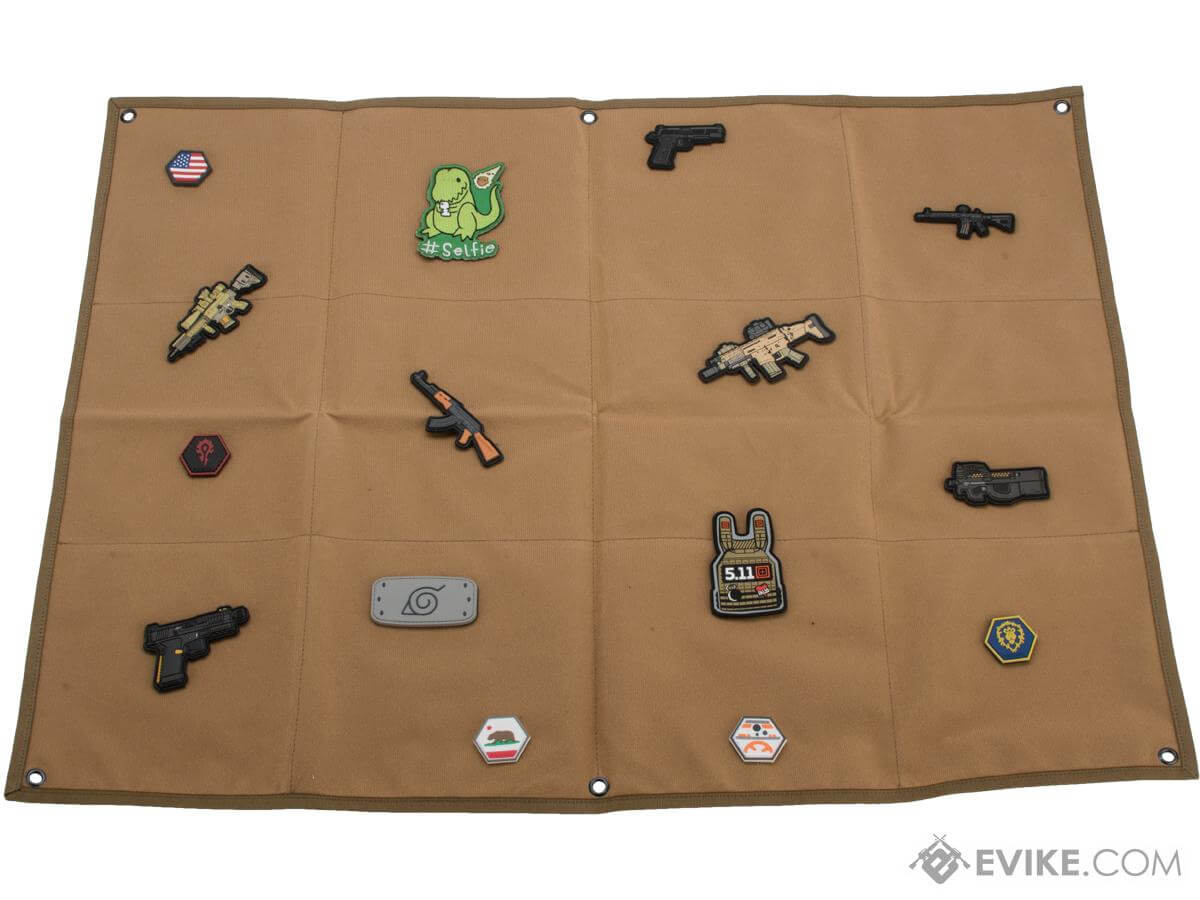 Article Name
Why and When to Use Hook and Loop Patches?
Description
Read a complete post at SEDigitizing for the topic of "Why and When to Use Hook and Loop Patches?" and send us your comments.
Author
Publisher Name
Publisher Logo