It has been some time since I posted. Reasons: a weekend away, sick, pregnant and nauseous and something went wrong with my new lappie.
As I wrote in my previous post, my new lap is an 18ct Aida. I started embroidering with two threads with enthusiasm, but I didn't like it. The tree still went, it is only brown. But the leaves consist of 4 colors of green and that became very ugly with two threads. When I was almost done I decided not to continue like this. If it became so ugly with those little leaves, how was it supposed to be with the real thing: the birdhouses ?? On the advice of several people (including my sister) I went to play. But what do you get when you do that: rubberized holes. So that didn't turn out well. Then I rigorously cut off a whole strip of cloth.
Photo of the cut piece.
Then I had to start all over again. This time with a single thread. I couldn't finish it fast enough, because embroidering the same piece a second time isn't nearly as fun. Anyway ….it worked. And then quickly proceed to block 2. This also went quite fast. I just finished the last leaves. On to block 3! Below pictures of resp. block 1 (slightly dark) and block 2.
Summary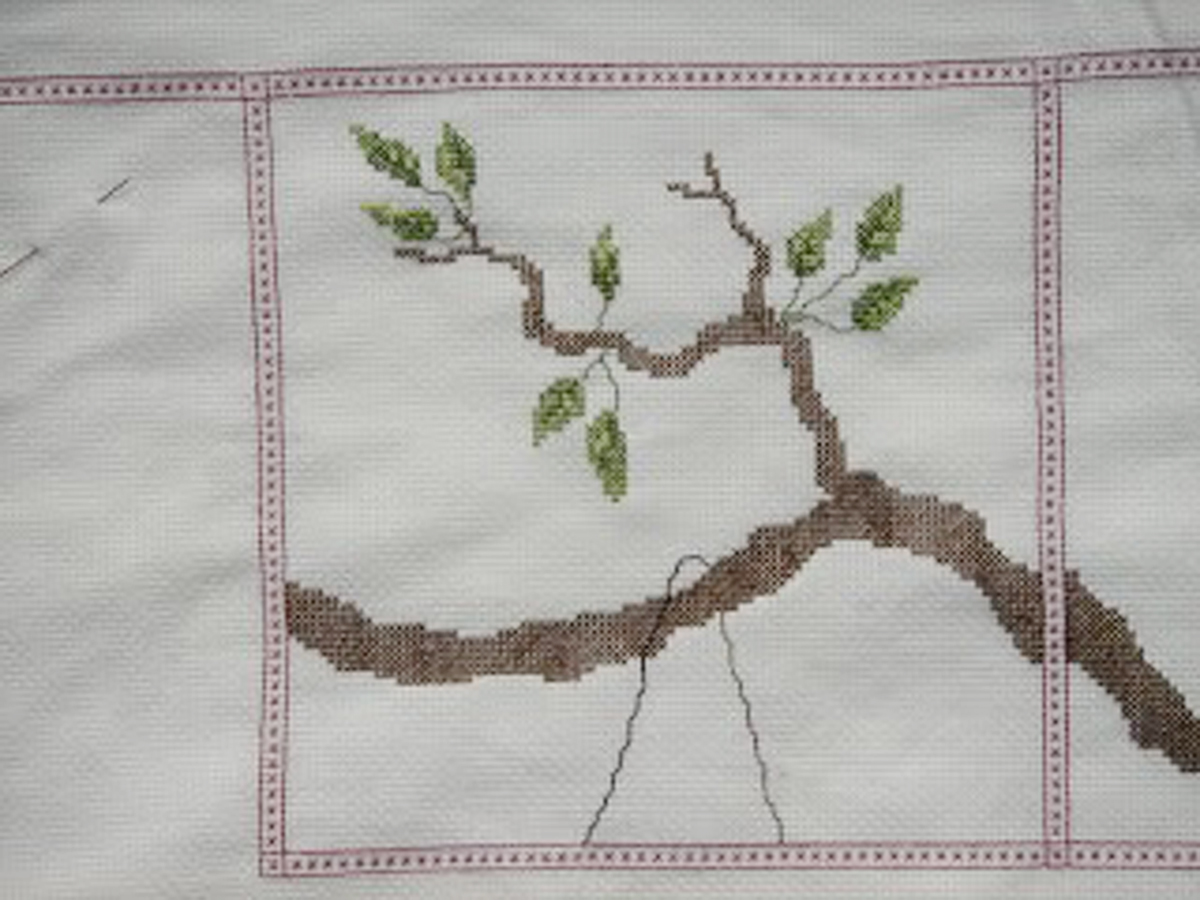 Article Name
The first results of my new lap pie - Embroidery Design
Description
Review the new post by the topic of "The first results of my new lap pie - Embroidery Design" and let us know you comments.
Author
Publisher Name
Publisher Logo